Ok hi semua! Big sorry if my prev post about Official Planner Addict Malaysia tu membosankan hehe. Just nak share lagi hehehehe. #PlannerAddictMalaysia
Last last hahaah! Kalau nak tengok rupa planner qila boleh ke @myplannerconfession x hhihi
So for 2016 ahead, qila akan guna Typo Planner RM59 hadiah menang give-away dekat instagram alhamdulillah! Speechless ok tetiba menang planner sebiji ha.


Dia jual stickers, stationeries, planner-related stuffs!
Okay back to my new planner ehehe.
Best nya planner dari kedai Typo ni. Harga murah la gak (sbb byk lagi yg mahal T_T)
But this one is affordable and yes!
Undated = takde tarikh, bulan, tahun.
So boleh isi sendiri hehe. Kalau busy boleh je skip skip.
Weekly dated = haaaaa ni ala ala qila punya.
Dia sebijik diary yang dah siap tarikh bagai. Mcm calendar tapi bercolumn besor.
Part decoration pula, deco sikit sikit je sbb dah ada monthly design!
Jadi lah cemni ha lepas isi huhuhu.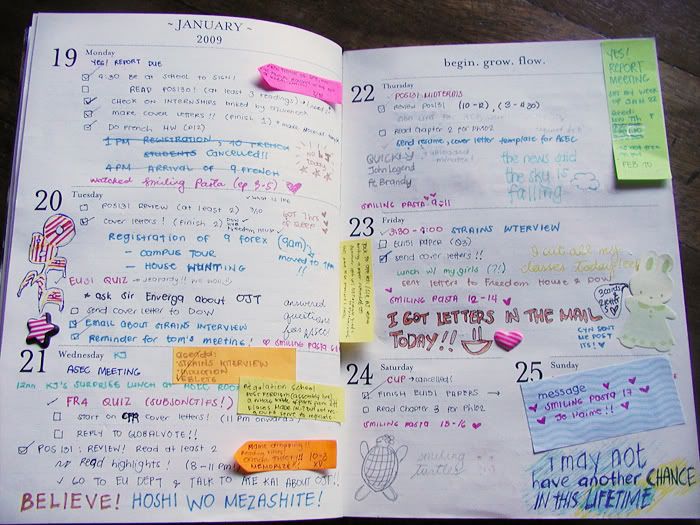 >TYPO PLANNER<
Yay yay yay!
Credit pictures: Pinterest ; Filofax
Takde planner mahal macam Kikki K / Filofax / Mambi / Happy Planner pun takpe lah.
& ingat! Allah is the BEST planner :D!