Finally, something to look for on December! Hehe.
Again, it is from 4 Dec - 14 Dec gaissss.
The Big Bad Wolf Book Sale is back YASSS!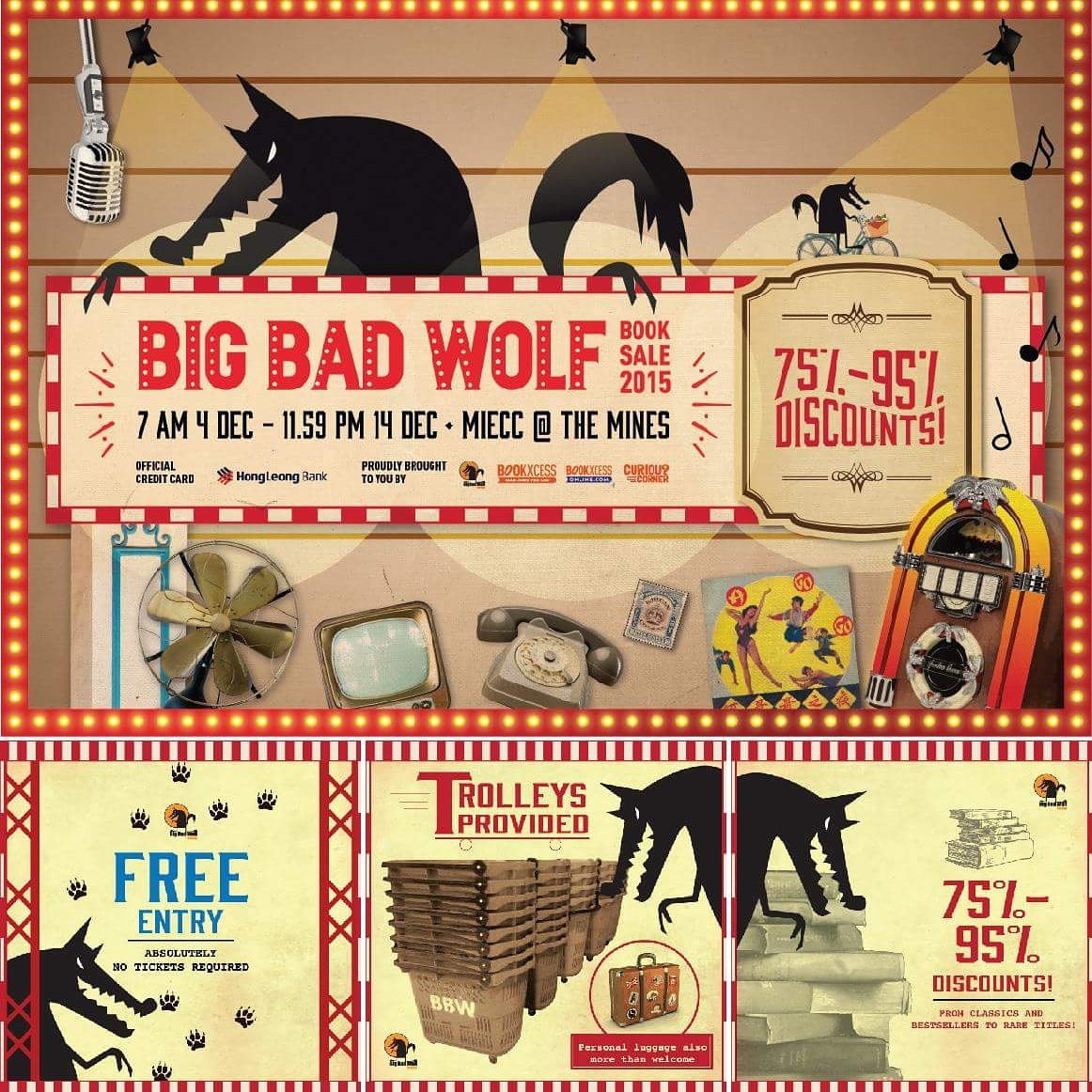 So...#BBWKL2015 is back! gotta save some moneyyyyyy.
Nak beli Chicken Soup and mana mana yang memikat hati la hihi.
Huhuhuhu qila nak gi first day kut on friday 4th december! See u there?
wuhuw!